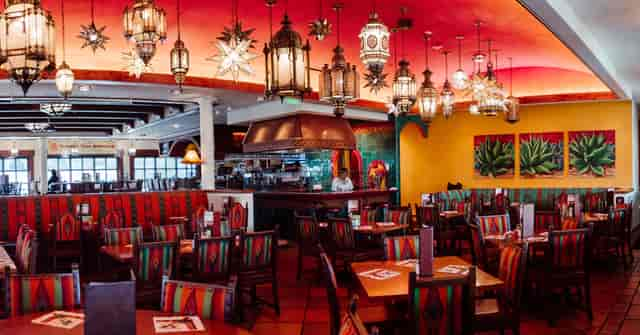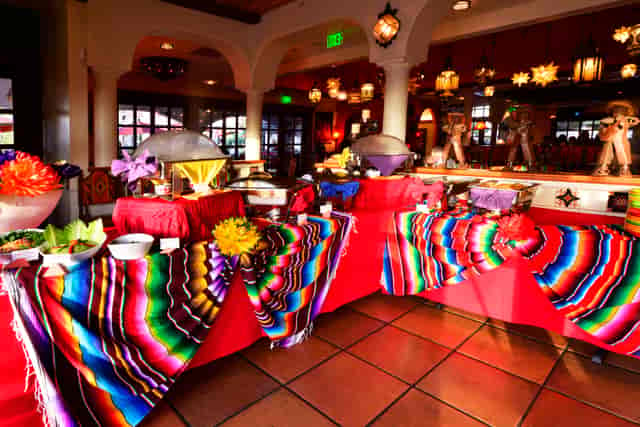 Site Description & Capacity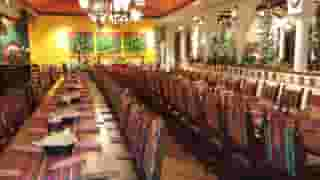 Main Dining Room
In the main dining room, guests will dine beneath a breathtaking, hand-painted vaulted ceiling, dramatically illuminated by 35 traditional brass stars and sparkling glass lanterns, handmade by Mexican artists.

The maximum capacity is 73 guests.
Cantina
In the lively cantina, guests will sip on giant frosty margaritas, enjoy fine Mexican beers and an impressive tequila selection. The furniture in the cantina has a "refined rustic" appeal, complemented by reclaimed wood tables framed with black hammered iron. The custom barstools are upholstered with colorful wool fabrics hand-woven by Zapotec artisans in Oaxaca, Mexico.

The maximum capacity is 80 guests.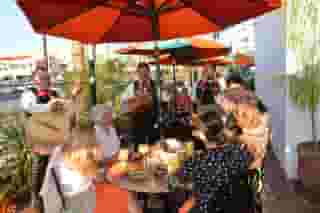 Patio
Our stunning outdoor patio, with room for up to 125 guests, exhibits lush landscaping, two splashing fountains with hand-painted accent tiles and a romantic ambiance.