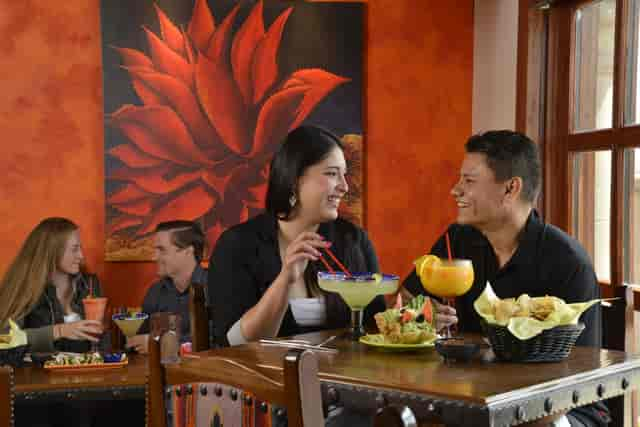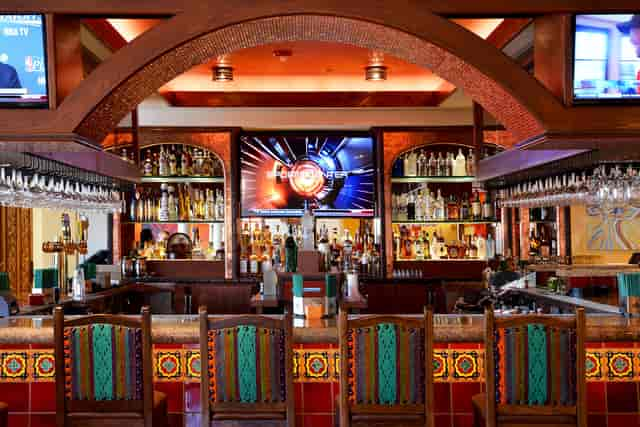 Happy Hour and Cantina
Cantina & Happy Hour
Happy Hour is calling! In Casa Sol y Mar's lively Cantina, guests sip giant frosty margaritas, enjoy fine Mexican beers, and devour tasty appetizers and entrees. 
The Cantina features flat screen TVs for sports fans. Plus, an array of top shelf, premium and specialty tequilas, including Reposado and Anejo – aged in white oak casks for over a year.
Happy Hour
Monday - Friday 3pm - 7pm

Happy Hour at Casa Sol y Mar is a colorful and lively fiesta. Our happy hour appetizers start at $6.95 and include a Blackened Fish Taco, Ceviche Tostada, Jalisco BBQ wings, Muchisimos Taquitos, Taco Sampler and more.

Our House Margarita a (17 ½ glass) is just $6.95, Mexican beers-$5.95, domestic beers-$4.50 and house wine, $5.95. Margarita Monday-Our House Margarita a (17 ½ glass) is just $5.00!!

Join us on Taco Tuesday

$3.00 Shredded chicken, shredded Beef, Carnitas or Chile Verde.
$4.00 Grilled Pollo Asado, Grilled Fish, Ensenada Fish Taco, Vegetarian.
$5.00 Grilled Carne Asada, Crispy Shrimp, Sautéed Shrimp, Chile Colorado.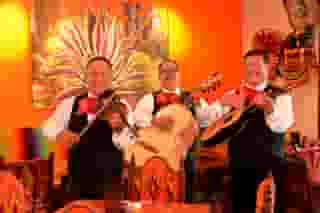 Fun Mexican Mariachi Entertainment
When you visit Casa Sol y Mar, the menu is only part of the experience! Live entertainment brings the spirit of Mexico up close! Our restaurants are famous for strolling mariachis. They will serenade you with performances on Thursday through Sunday evenings and during special events, completing the cultural experience.

Lively Mariachis: Thurs – Sun 6-9 PM