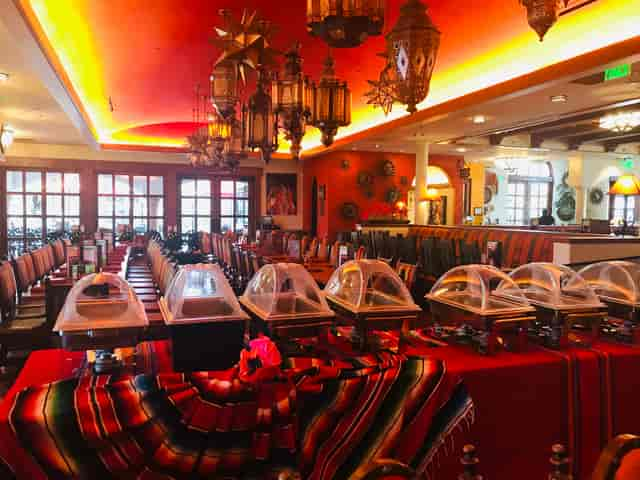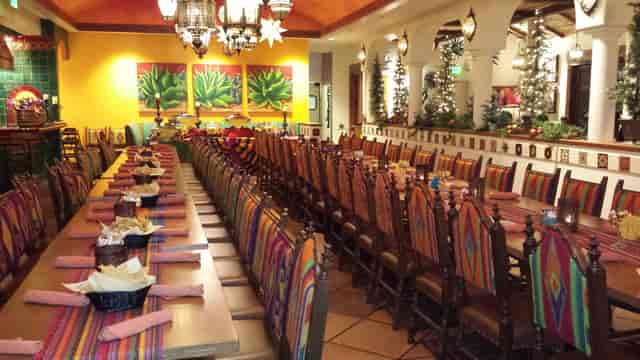 Banquets & Catering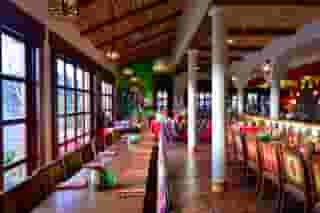 Casa Sol y Mar: San Diego's 'Happy Place'
With our hacienda-like archways, hand-crafted wrought iron fixtures, beautiful landscaping, giant margaritas and strolling mariachis, Casa Sol y Mar is the perfect place to gather with family and friends for that special occasion. Our guests have called us the "happy place!" Casa Sol y Mar is the place to have fun with friends and family, whatever the occasion, or for no reason at all! Enjoy our fun atmosphere and be sure to tell all your friends that you have your party preparations covered, with help from Casa Sol y Mar.

At Casa Sol y Mar, we bring the spirit of Mexico to you and your guests. Our friendly, knowledgeable staff strives to provide all of your guests with the most extraordinary experience possible. We can customize any of our special event menus to accommodate your specific needs.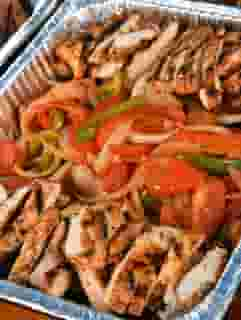 Casa Sol y Mar Buffet Catering
Casa Sol y Mar, The House of Sun and Sea, offers fully staffed, buffet catering for offsite events in San Diego. We have six menus of authentic Mexican food to choose from, along with vibrant Mexican decor that we can match to your event.

Each menu includes appetizers, a main dish, salads and side dishes, all made from scratch. Where possible, we grill meat onsite to be presented hot and fresh for tasty tacos and burritos. We offer desserts and celebration drinks upon special order (e.g. cake and champagne for weddings). We also provide china dishes and flatware.

The Casa Sol y Mar staff works hard to make parties easier for their hosts. Planning the meal together like this ensures that it flows smoothly. So when you have your next party, call us. Together we will arrange your memorable event.

Also remember that if your venue falls through, we can host your party in our restaurant or patio in the Del Mar Highlands Town Center, 12865 El Camino Real, San Diego. Your guests can enjoy our warm, romantic atmosphere and entertaining mariachi band, in addition to the excellent cuisine for which we are well known.
Our buffet catering services include:
Setup and decoration
Buffet planning
Friendly and professional buffet service
After-meal cleanup and take down

For the best possible experience, we always plan ahead. In addition to which menu you would like served, when you call us for help with your party, here are the things we will discuss ahead of time:

Rental arrival time – When do you want tables, chairs, and other equipment to arrive?
Staff arrival time – When shall our staff and food show up?
Meal serve time – What time do you want the buffet open to guests?
Drinks – If included, when do you want to serve the champagne? What about other drinks, like coffee?
Rental pickup – When do you want equipment picked up after the meal?
Out-of-venue time – When do you want our staff off the grounds?
Stop in to Plan Your Occasion – Casa Sol y Mar Style!
We invite you to come in and sample our food while we discuss the details of your special day, whatever the occasion may be. For more information or to book an event, contact General Manager Julie Bell-Gastelum at 858-792-4100 or fill out this form and we will get back to you soon.