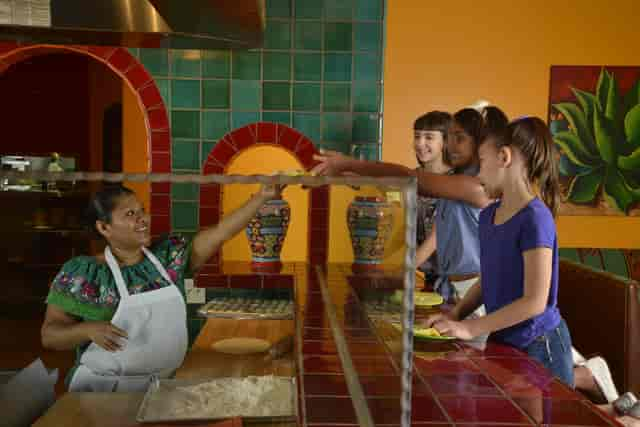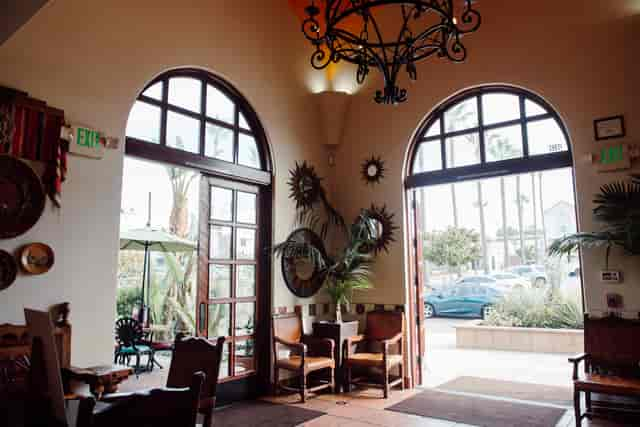 About Us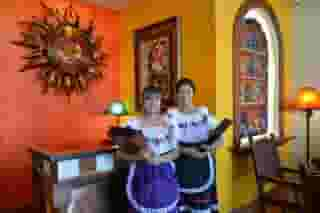 How Our Mexican Restaurant Came to Be
Diane Powers opened Casa Sol y Mar, the newest dining destination in the Bazaar del Mundo Restaurant Group, in May 2013. The fourth in a family of fine Mexican eateries scattered throughout the county, Casa Sol y Mar is located in Del Mar Highlands Town Center at 12865 El Camino Real, and is elaborately decorated to capture the true artistic creativity of Mexico.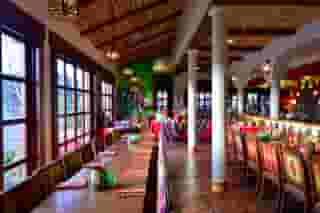 A Fun & Memorable Dining Experience
Powers' philosophy is to offer great value and a delightful dining experience, surrounded by memorable flavors, abundant menu selections, high-quality ingredients and a spirited, authentic environment that highlights the essence of Mexican traditions.

Guests will sense the warmth and romance of Mexico as they enter the restaurant and find themselves standing beneath a high glowing ceiling and magnificent iron chandelier. The interior is painted in a fiesta of gold, crimson and orange jewel tones, which sparkle from wall to wall. Each room, uniquely designed with its own character and charm, exhibits a slightly different blend of colors, sophisticated lighting, Mexican folk art, festive décor and glazed Mexican accent tiles in red, emerald and orange. The minute you walk in, you will feel at home and inspired by the atmosphere!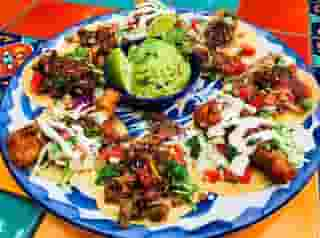 Traditional and Contemporary Mexican Dishes Bursting with Flavor & Freshness
The delectable menu features traditional Mexican dishes with an emphasis on flavor and freshness, including a large selection of regional entrées made from scratch, and award-winning seafood recipes that have been in our restaurant family for decades. In addition, the menu highlights newly created small plates and appetizers, as well as entrees with a contemporary twist.

Homemade dressings, salsas and sauces are made fresh daily, along with hot corn and flour tortillas. 
We have an extensive children's menu, as well as deliciously appealing entrée salads and abundant gluten-free, vegetarian and healthy dining selections.

Thursday through Sunday, our festive live mariachi entertainment begins at 6 p.m. 

Now is the perfect time to visit us at Casa Sol y Mar, where memories are made!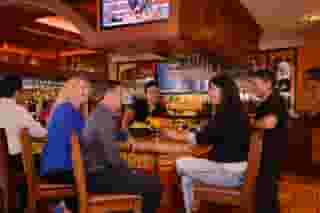 Happening Happy Hour in the Cantina
Our Cantina is the most welcoming place for gathering with friends and family. Enjoy our world-famous margaritas, handcrafted cocktails and beers, fresh and zesty small plates and appetizers, or full menu, while unwinding from the day or watching your favorite sport on one of our four TVs!
Monday–Friday from 3–7 p.m. 

You may also enjoy Happy Hour on our heated patio!
It's All About You!
At Casa Sol y Mar, we know you want a great experience that includes award-winning cuisine, incredible 5-star service, and all the sights and sounds of Mexico. 
That's what we deliver, because at Casa Sol y Mar, it's all about you!

Whether it's an intimate, romantic dinner for two, a family party, or a company event for 100, we're here to serve you. 

We also offer trays of our delectable food for pick-up or let our talented catering team serve your guests in your home, office or other chosen venue. We'll take the stress out of planning your next party or event. Find out more by clicking on the "Banquets" tab above.
We're here for you!

We look forward to giving you a memory-making experience that will have you calling Casa Sol y Mar your favorite Mexican restaurant!